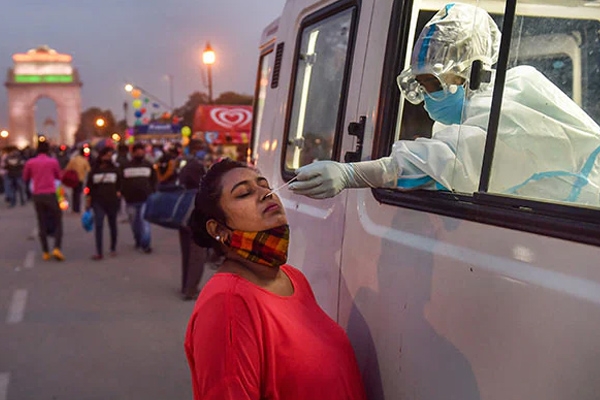 (Image source from: ndtv.com)
A total number of 36,401 new cases of coronavirus are reported in the country in the past 24 hours. Kerala continues to be the top contributor of coronavirus cases with 21,427 new cases Maharashtra stands second with 5132 cases. There are 3,64,129 active cases of coronavirus in the country for now and this is the lowest in the last 149 days. As per the reports from the Union Health Ministry, 39,157 people recovered from coronavirus in the last 24 hours in India. 530 new deaths were reported in India in the last 24 hours and the death toll now stands at 4.33 lakhs. The Telangana Health Department announced that the second wave of coronavirus ended in Telangana and there are few cases reported on a daily basis. The total number of vaccinations administered in India are said to be 56,64,88,433.
The total number of samples for coronavirus tested in India now crossed 50 crore mark. As per the reports from the Indian Council of Medical Research (ICMR), the total samples tested for coronavirus till date are said to be 50,03,00,840 and the samples tested on August 18th are said to be 18,73,757. As per the study from ICMR that is conducted in Chennai, the Delta variant can infect the vaccinated and unvaccinated people and it can reduce the risk of mortality among the vaccinated people. Kerala has been accounting to 59 percent of the total cases of the country from the past few days. The positivity rate in Kerala is more than 15 percent.
By Siva Kumar