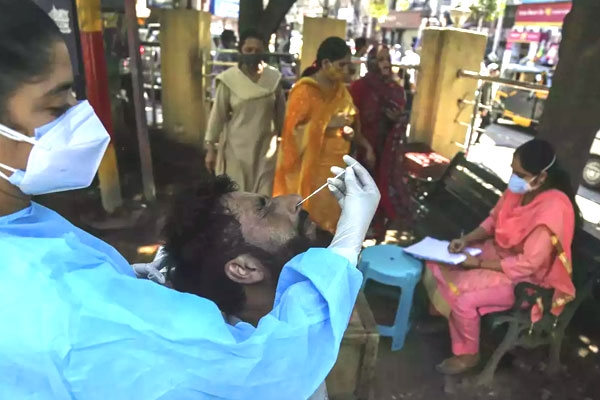 (Image source from: Economictimes.indiatimes.com)
A total number of 27,176 new cases of coronavirus are reported in India in the last 24 hours and the total tally of cases reached 3,33,16,755. The active cases saw a steady decline and they are at 3,51,087 as per the reports from the Union Health Ministry. With 284 new deaths, the total number of deaths in India climbed to 4,43,497. There are 1.05 percent active cases of coronavirus in India and the recovery rate reached 97.62 percent. The new reported cases are 7 percent higher than the cases that are reported yesterday. The Centre announced that more than 74.24 crore vaccine doses are provided to the states and the union territories of the country.
The total number of recoveries in the country are now at 3,25,22,171 and the total vaccination doses administered in India till date are said to be 75,89,12,277. The total number of doses given yesterday alone are said to be 61,15,690. Kerala continues to report huge number of cases and the state had 15,876 new cases in a day with 129 deaths in the last 24 hours. The new wave broke out in Fujian province in China and it is kept under lockdown now. As per the reports from the Indian Council of Medical Research (ICMR), the samples that are tested in India on September 14th are said to be 16,10,829 and the samples that are tested in total in India are 54,60,55,796.